We are very impressed with the Eagle Window product line, especially since Andersen bought the company and made them even better! If you want the very best window money can buy with the best installation, contact us today. You will be surprised at the installed price we offer, especially when you look at the competitor's offerings.

You won't get this type of quality installation with a vinyl replacement or fiberglass framed replacement window company. You may be surprised at our prices. Give us a call today for a free window evaluation and as always, without pressure to buy.

We are the Philadelphia area's best window replacement company.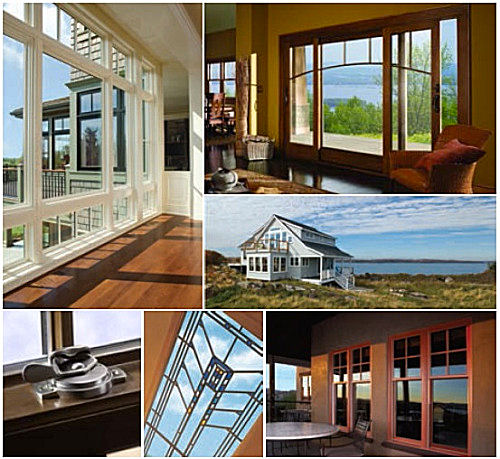 Philadelphia's best window replacement contractor recommends the best windows.
Now known as the Andersen 'E' Series Windows - Simply the finest
We routinely tear out cheap windows that lasted only 5 to 7 years and replace them with high quality LIFETIME WINDOW PRODUCTS. We recommend complete removal of the existing window frames so as to insulate the original rough openings and provide a solid installation complete with new trim inside and out. No silly aluminum capping and caulk - a real window, a real installation and a real window replacement value. (See video listed above: Window Replacement vs. Full Frame Replacement.)

Do you want a seasoned window replacement installer, or do you want a franchised sales operation?
Philadelphia area's best window replacement company will not employ dishonest and pressured sales tactics.

Philadelphia's best window company does not use commissioned sales people nor does it use subcontractors.
(See video above: Window Replacement vs. Restoration)
Case in point: Windows, Phantom Leaks, and the Big Box Stores: This is a horrible story of being ripped off by a major player in the industry.

A real window company will endeavor to service you first and not the profit margin to feed to large overhead associated with franchised window companies in the Philadelphia area. The Best Windows by far; Best Installation by far; Best Warranties by far:

We advocate wood framed windows and removal of the existing window frame and total restoration of the window openings.

We are a company that services the entire Philadelphia area with window and door installations.
The biggest complaint in the window industry is a cold perimeter around the window after installation, as the cold weather sets in. This is very common and stems from the non-insulated rough openings of the pop-in replacement windows installed by piece workers or subcontractors. The rough opening is the framing provided by the builder that is generally one inch larger than the original window frame. When an insert is installed, no insulation upgrade is made to the old opening. Hence, window seems colder around the perimeter of the window. This is the result of installing an efficient window in an inefficient opening. We advocate total removal of the old window frames. <-Read about our devotion to quality.

Window capping is usually used to cover shoddy workmanship. It is an easy way to cover gaps and ugly installation practices.
We recommend gutting of the original window frames. This allows access to the original frame and the sealing and insulating of these voids. If a replacement is the only way that makes sense, like in very old homes, we will gain access to the opening and weight pocket cavities when we install the windows and insulate.
We insulate every void in the perimeter of the window.

See our in-depth commentary contained in this Video: Window Replacement
The above are just a few facts of the window industry. Call us for a no-hassle inspection of your windows and doors.